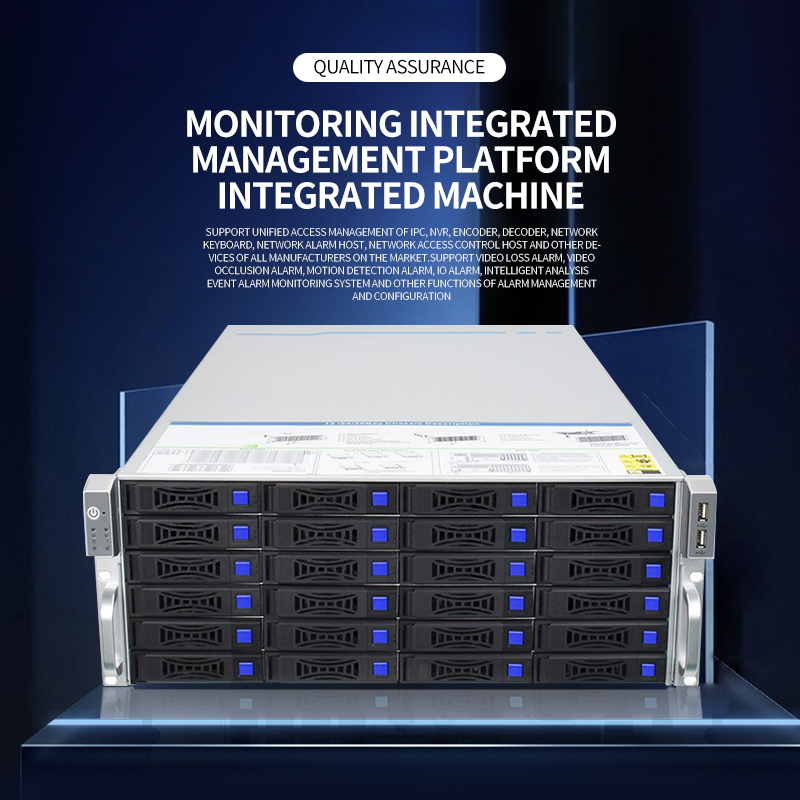 Monitoring integrated management platform all-in-one machine integrates all functions of the platform software, which can solve all problems of monitoring projects. It comes standard with 10M/10OM/1000M adaptive Ethernet ports; users only need to use a network cable to connect to the all-in-one machine through the central switch. Yes, for analog monitoring signals, encoders or DVRs can be used for transmission, and the analog monitoring signals can be identified, and can support central storage, and can be connected to any local area network/wide area network system and computer signals can be displayed on a large screen.
noun convention
Click: refers to clicking the left mouse button
Double-click: refers to double-clicking the left mouse button
Split screen: as a noun, it refers to a single physical screen, as a verb, it refers to screen splitting
Small split screen: refers to the smallest display unit after the screen is split.
All-in-one machine: also known as monitoring integrated management platform all-in-one machine.
Video equipment: including IPC, DVR, NVR, encoder, desktop push, etc.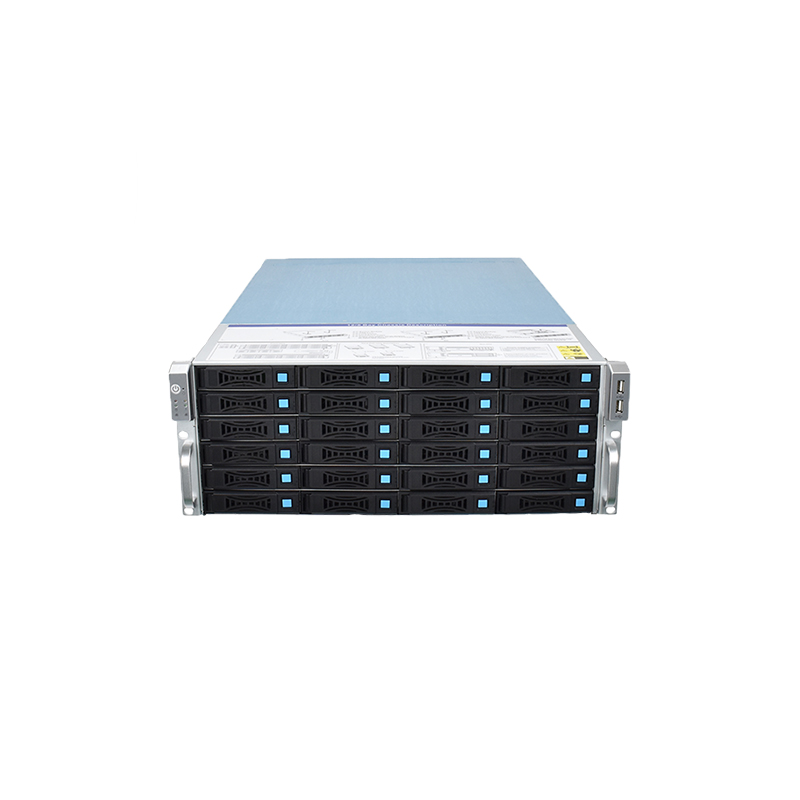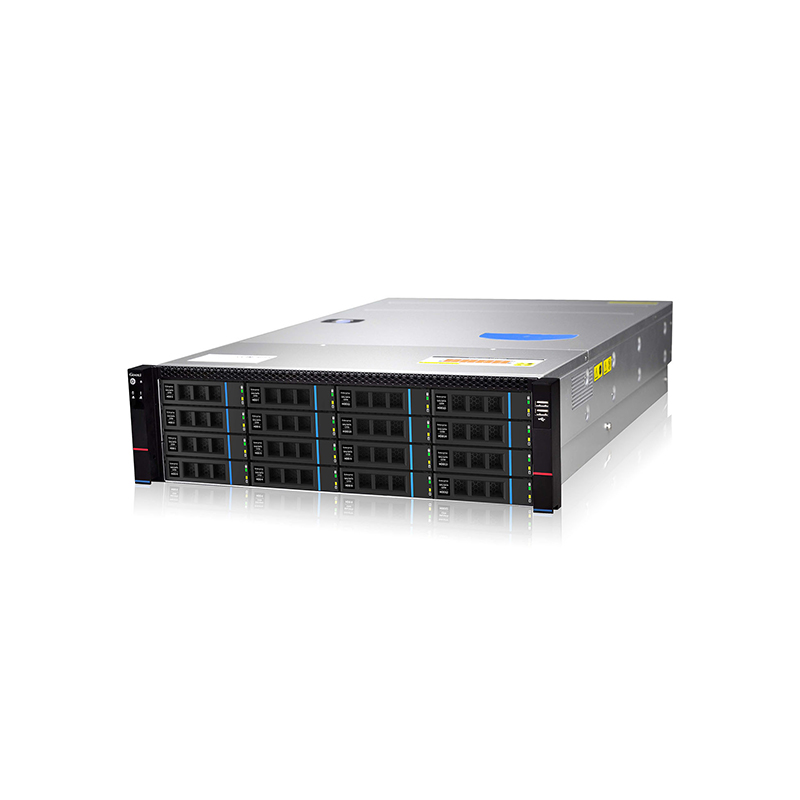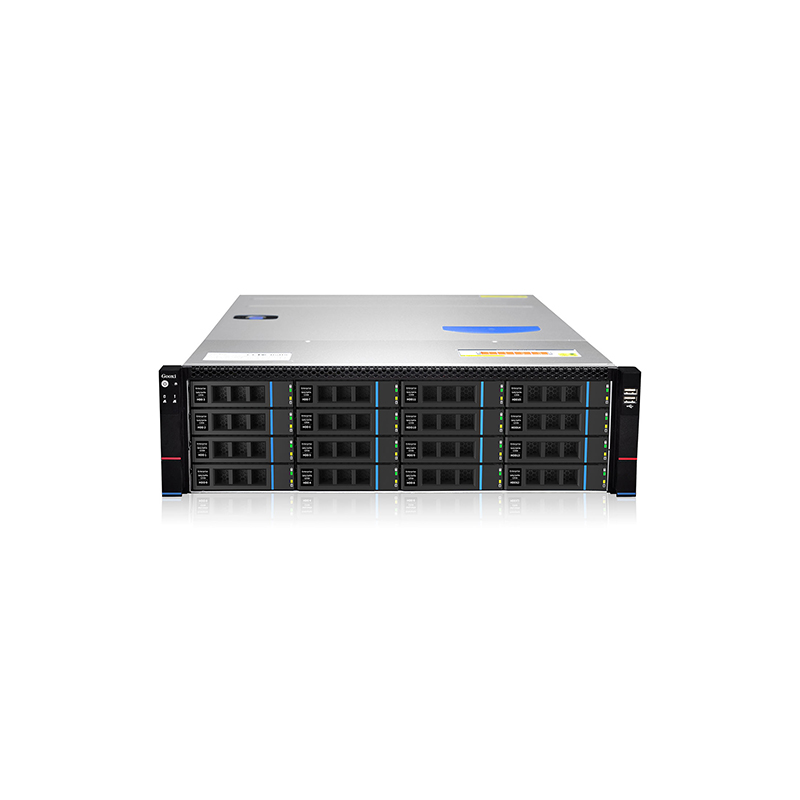 ●Support unified access management of IPC, NVR, encoder, decoder, network keyboard, network alarm host, network access control host and other equipment of mainstream manufacturers on the market.
●Support 16-channel high-definition HDMI or DVI signal output, support any combination, arbitrary division, arbitrary splicing, arbitrary merging, and arbitrary stretching of any display device.
●Support video loss alarm, video occlusion alarm, motion detection alarm, IO alarm, intelligent analysis event alarm monitoring tracking system and other functions alarm management and configuration.
●Support multi-level map, you can arbitrarily arrange and edit elements such as cameras, alarm sources, map links, and lens group links on the map, check the camera image and alarm status, and when an alarm occurs, the electronic map can be transferred to the alarm location map, And prompt the alarm source.
●Support platform software functions, integrated central management module, streaming media forwarding module, centralized storage module, digital matrix module, splicing processing module, alarm linkage module, time synchronization module, map module, client module, web management module, domain name resolution module , database module, analog keyboard module, access control management module, virtual LED module, mobile terminal module, cloud storage module, desktop video push module, intelligent analysis module and other functions.
●Support H.264/H.265 super decoding function, decode up to 144 video images on the wall at the same time, with super smooth and infinite grouping. ·Overall patrol function, support playback on the wall function, window roaming function, alarm pop-up function, welcome subtitle function.
●Support C/S client, B/S client, mobile client (iPhone, Android mobile phone, iPad) with automatic cutting, automatic editing and automatic playback functions of up to 16 video channel video data at any time period.
●Have a unique viewing angle range for fisheye video, decompose a single fisheye video into multiple virtual sub-videos, and store and transmit corrected sub-video images.
●It has the function of video seamless splicing and fusion. Using unique image splicing and fusion technology, the video images of different viewing angles, different brands and different types of cameras are spliced ​​together horizontally to obtain a complete and real-time panoramic video image.
●It can detect and mark up to 30 moving targets with speed below 75km/h at the same time and has automatic multi-target tracking function. ●Support the intelligent analysis of infrared thermal imaging video of pipeline leakage.
●Support intelligent analysis of sewage treatment aeration tank video.
One machine supports 16 disks, compatible with hard disks of any size, supports RAID0, 1, 3, 5, 6, 10, VRAID.JBOD, Hot-Spare.
Supports skilled operation with one-minute training for operators.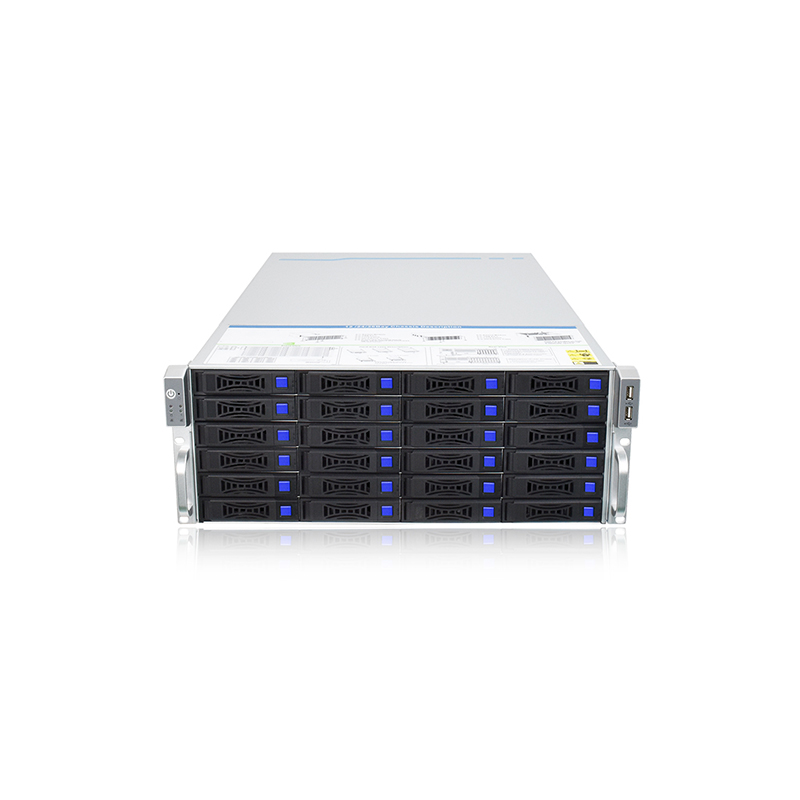 Since its establishment in 2003, Zhongyun Wangyan has been engaged in technical research and development and market services in the field of professional security technology prevention. As a mainstream manufacturer in China, Zhongyun Mesh is committed to providing customers with high-quality products and professional services.
The company brings together R&D technical elites, combined with years of market experience, to build a R&D technology platform. The company has core products with completely independent intellectual property rights and a number of advanced technologies. As a leading enterprise in the security industry, Zhongyun Neteye has always regarded technology research and development and independent innovation as the source of the company's development. With its strong research and innovation strength, the company has now Created: monitoring integrated management platform integrated machine, monitoring integrated management platform video recorder, monitoring video streaming media proxy server, central management server, storage server, GIS map server, time synchronization server, dynamic domain name resolution server, cloud storage server, digital matrix decoding Server, access control server, alarm server, data center server, monitoring integrated management AI analysis server and other back-end products and solutions.
At present, the high-quality products provided by Zhongyun Wangyan are widely used in government, public security, finance, justice, transportation, telecommunications, airports, ports, postal services, electricity, schools, hospitals and intelligent buildings.
The company upholds the concept of true work, honesty, and common development; it not only attaches importance to the development of the enterprise, but also the harmonious development of people and society; Zhongyun Neteye sincerely hopes that the world will be harmonious and the people will live and work in peace and contentment.
PU YONG
wemcctv@wemcctv.com
Disclaimer: This article is reproduced from other media. The purpose of reprinting is to convey more information. It does not mean that this website agrees with its views and is responsible for its authenticity, and does not bear any legal responsibility. All resources on this site are collected on the Internet. The purpose of sharing is for everyone's learning and reference only. If there is copyright or intellectual property infringement, please leave us a message.