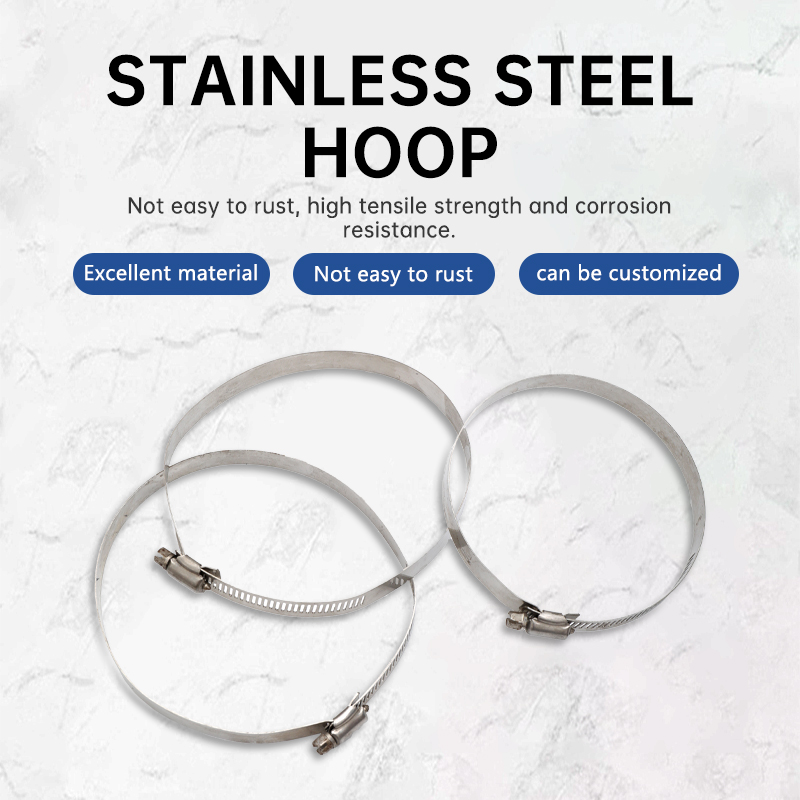 Product advantages
1. The clamp's outer diameter can be adjusted, and is suitable for a wide range of pipe outer diameters as long as it does not exceed the rated pipe size range.
2. The low pressure full wrap-around repair clamps have overlapping seals with tapered ends, so that the overlapping joints can be effectively and evenly sealed no matter what kind of pipes, as long as they are within the size range of the clamps. The surface of the seal has a fine grid, which can adapt to the rough, porous irregular pipe surface and form an effective seal around the entire circumference of the pipe.
3. Stainless steel frame joint plate connects the opening of the locking member and fits flatly on the seal, which prevents wrinkles at the locking member and makes the seal evenly stressed on the whole circumference of the pipe.
4. The tie is made of stainless steel, which is anti-corrosion, flexible and high strength. The locking member is firmly connected to the stainless steel tie, equipped with mutually supporting guide tabs, allowing the use of the maximum torque of the bolt. The locking member design includes a self-tightening fastener with no loose parts, which can be easily installed in unfavorable environments and save time.
5. User objects: water supply plants, wastewater treatment plants, public municipal projects, steel / metallurgy, power, buildings, civil water purification.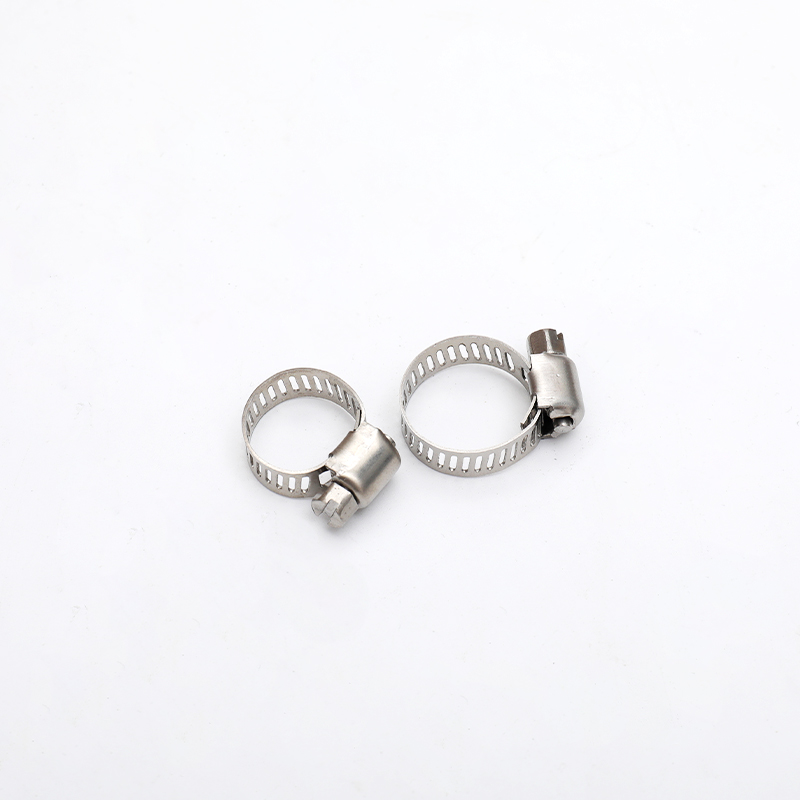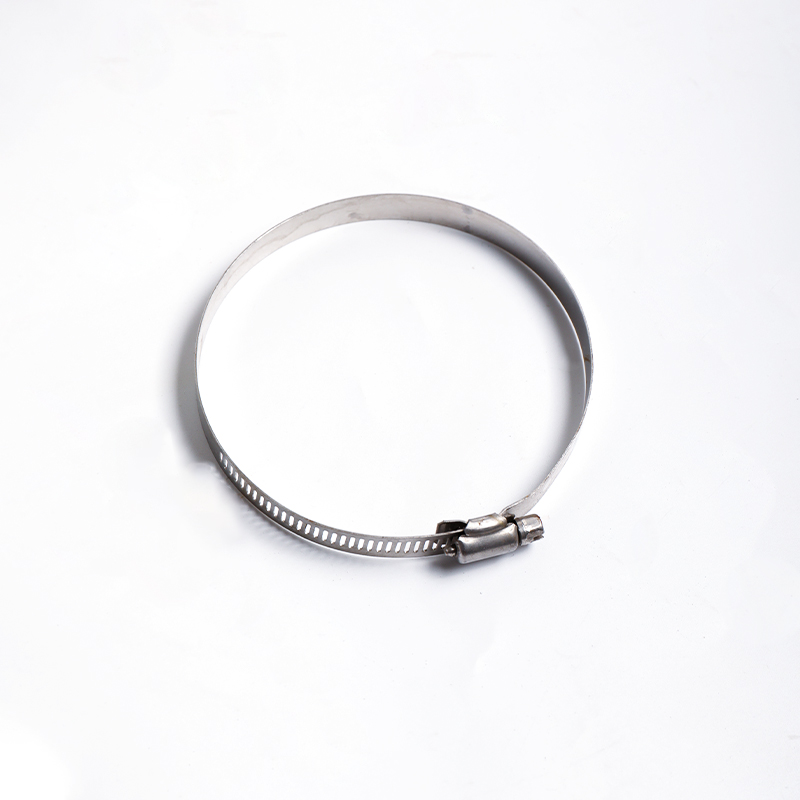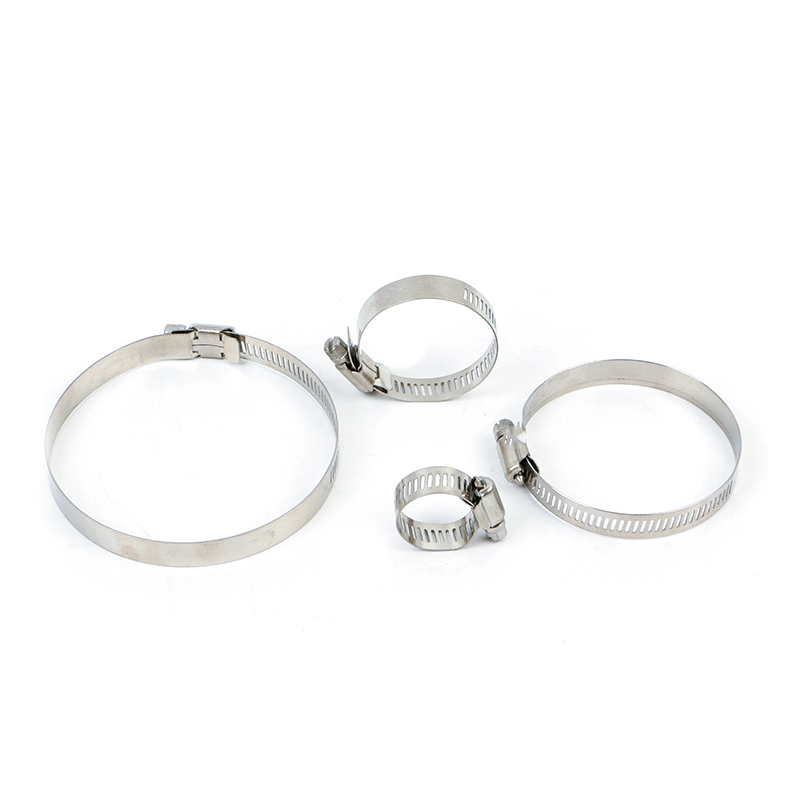 Stainless steel strong clamps (clamps / clamps / throat clamps): mainly used for induction furnace / electric arc furnace / mineral hot furnace water-cooled cable and cooling pipe sealing clamps, throat clamps are soft and hard pipe connection fasteners. This type of clamp solves the problem of liquid and gas leakage when common clamps are used for large diameter soft and rigid pipe connection in the prior art, the throat clamp adopts open inner and outer ring structure and is fastened with bolts. The clamp effectively solves the problem of dead angle and liquid and gas leakage when connecting small diameter hard and soft pipes. The hose clamp is applicable to a wide range, torsional and pressure resistance, balanced torsional torque of the hose clamp, firm and tight locking, large adjustment range, the hose clamp is suitable for more than 60mm soft and rigid pipe connection fasteners, beautiful appearance after assembly.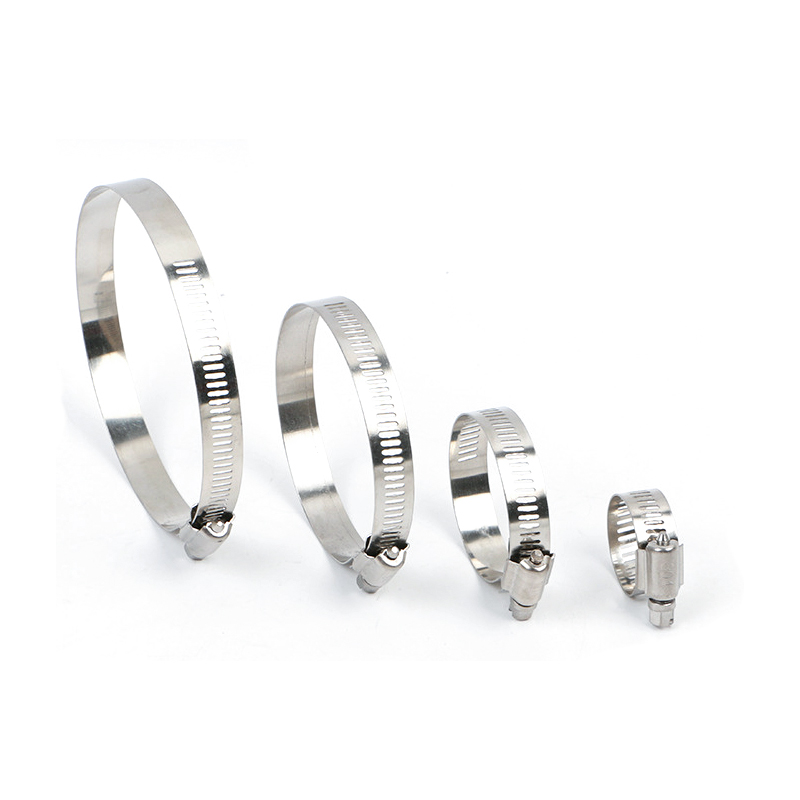 Chengdu Ewold Trading Co., Ltd. office address is located in Jinguan City Chengdu, Chengdu Chengdu Jinfu Hardware Trading Market Shed A No. 25, No. 777 Jinfu Road, Dongzikou Township, Jinniu District, Chengdu, was registered in Jinniu District Market and Quality Supervision Administration on September 23, 2016, with a registered capital of 1 million RMB, in the 6 years of the company's development and growth, we have always provided customers with good products and Technical support, sound after-sales service, our company is mainly engaged in the wholesale and retail: mechanical and electrical equipment, building materials, steel, hardware products, electronic products, household appliances, household goods, textiles, clothing and footwear, fire-fighting equipment, office equipment, lighting equipment, plastic products, rubber products, glass products; construction decoration and renovation projects; mechanical and electrical equipment installation. We have good products and professional sales and technical team.

Contact Person:Lu Ji
Email:1134612710@qq.com
Disclaimer: This article is reproduced from other media. The purpose of reprinting is to convey more information. It does not mean that this website agrees with its views and is responsible for its authenticity, and does not bear any legal responsibility. All resources on this site are collected on the Internet. The purpose of sharing is for everyone's learning and reference only. If there is copyright or intellectual property infringement, please leave us a message.