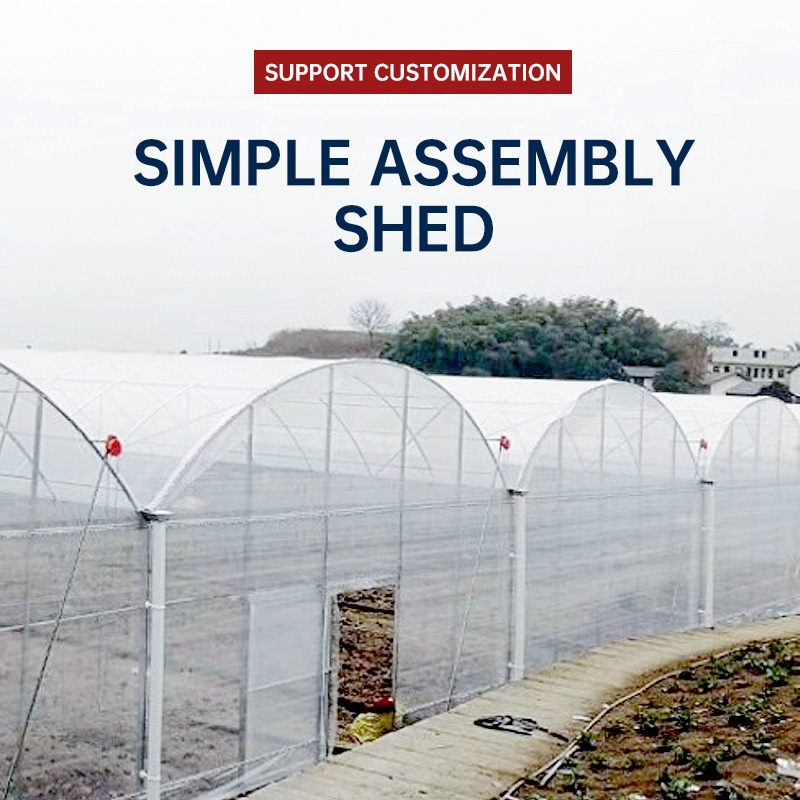 This type of greenhouse uses galvanised steel pipe fastening assembly connection, easy to build, this type of greenhouse is inexpensive and can be dismantled and relocated, the space inside the greenhouse is large, less shading, easy to operate The new high temperature arch due to the increase of insulation quilts and other insulation measures, greenhouse internal heat preservation and heat storage effect is better, belongs to the high temperature greenhouse, can meet the low temperature crop winter production needs.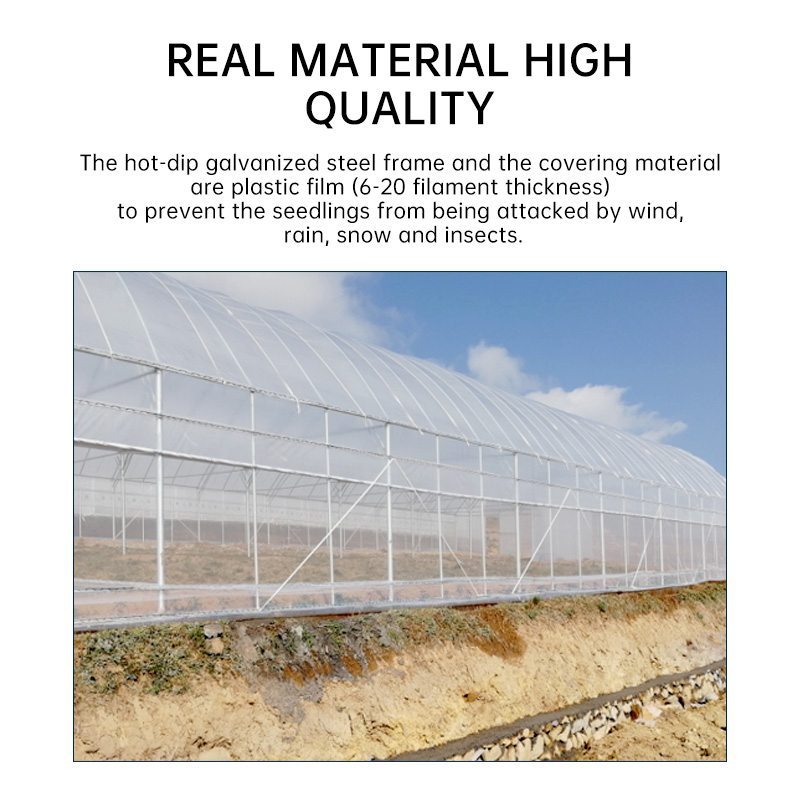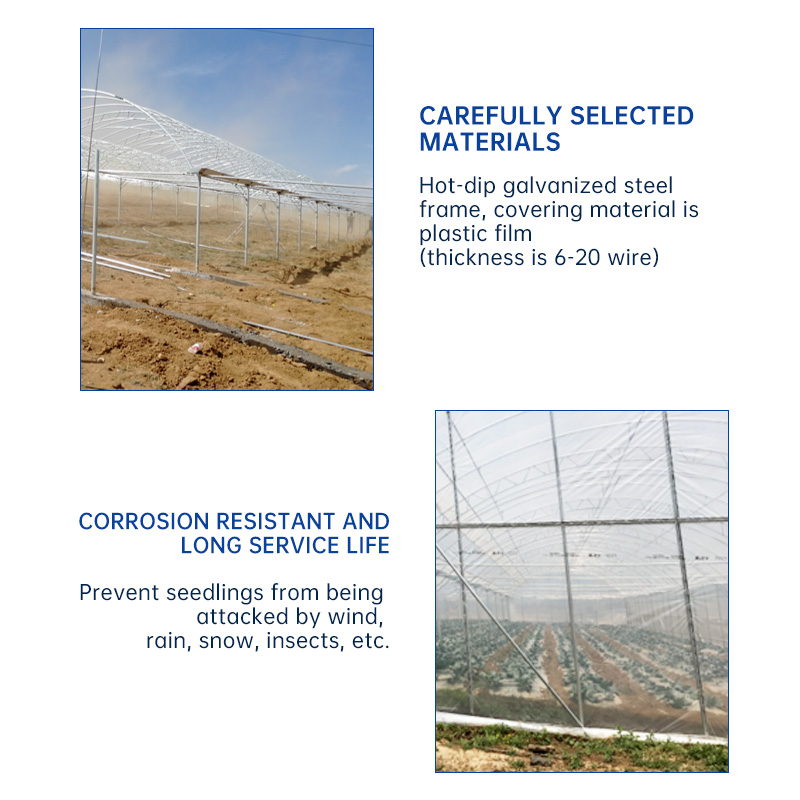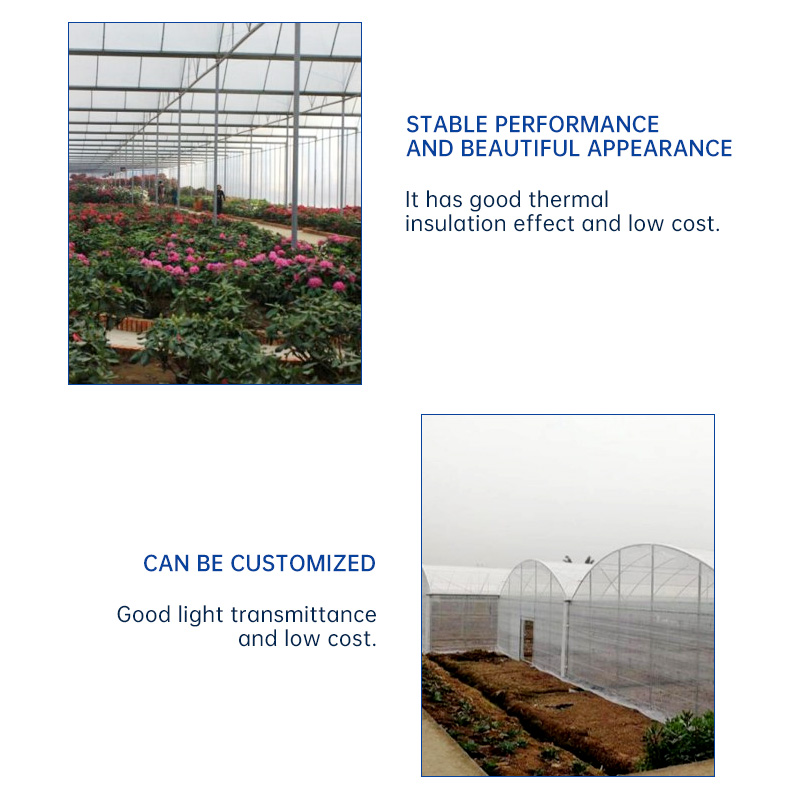 1. hot-dip galvanized steel skeleton and covering material of plastic film (6-20 silk thickness).
2. protection of seedlings from attack caused by wind, rain, snow and insects, etc.
3. good thermal insulation.
4. low cost of construction.
5. good light permeability.
6. high land utilisation rate.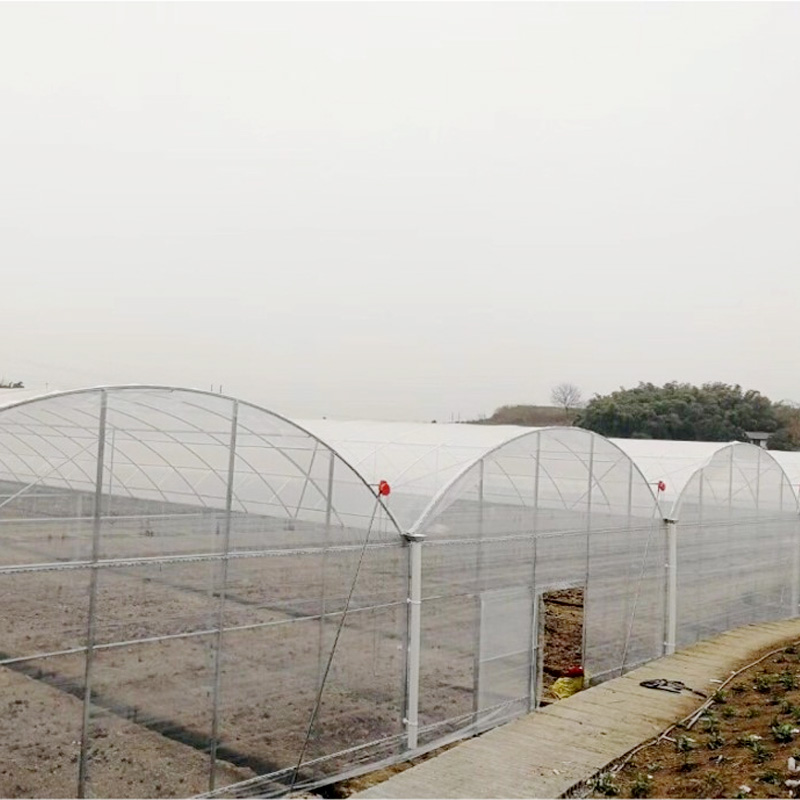 Chengdu Jucang Agricultural Technology Co., Ltd. is a modern industrialized high-tech enterprise specializing in scientific and technological design, production, installation, sales, service and agricultural comprehensive scientific and technological services of greenhouse engineering. With professional technology research and development, high-efficiency processing and production capacity, high-quality installation capacity, mature project management experience and high-quality extension services, "Jucang Agriculture" has rapidly grown into the backbone of the greenhouse industry in Southwest China. High-quality engineering and perfect after-sales service system have won the trust and praise of our customers for the company.
The company has successively designed and undertaken landscape greenhouses, greenhouse restaurants, glass greenhouses, scientific research greenhouses, plastic greenhouses, solar greenhouses, PC board restaurants, as well as solar photovoltaic greenhouses, and solar water-saving irrigation and other new types of facility agricultural products that combine technology and agriculture. . We strive to be humanized and technological in design, pay attention to the display of every detail, and strive for excellence in construction to bring customers the best experience. "People-oriented, the interests of customers are greater than everything" has always been our aim.
Jucang Agriculture always adheres to the enterprise development strategy of "high-quality products, considerate service, good reputation and reasonable price". The new concept is "people-oriented, science and technology as the guide, market-based, innovation and development, and advocating energy-saving greenhouses". Adhere to the principle of economy and practicality, continuously introduce first-class talents and high-tech technologies to keep scientific and technological innovation closely with the actual pace, and at the same time improve the original products so that their performance can meet the future climate change, and contribute to the sustainable development of global agriculture in the 21st century one's own strength.
Contact Person:Huang Rong
Email:861384954@qq.com
Disclaimer: This article is reproduced from other media. The purpose of reprinting is to convey more information. It does not mean that this website agrees with its views and is responsible for its authenticity, and does not bear any legal responsibility. All resources on this site are collected on the Internet. The purpose of sharing is for everyone's learning and reference only. If there is copyright or intellectual property infringement, please leave us a message.