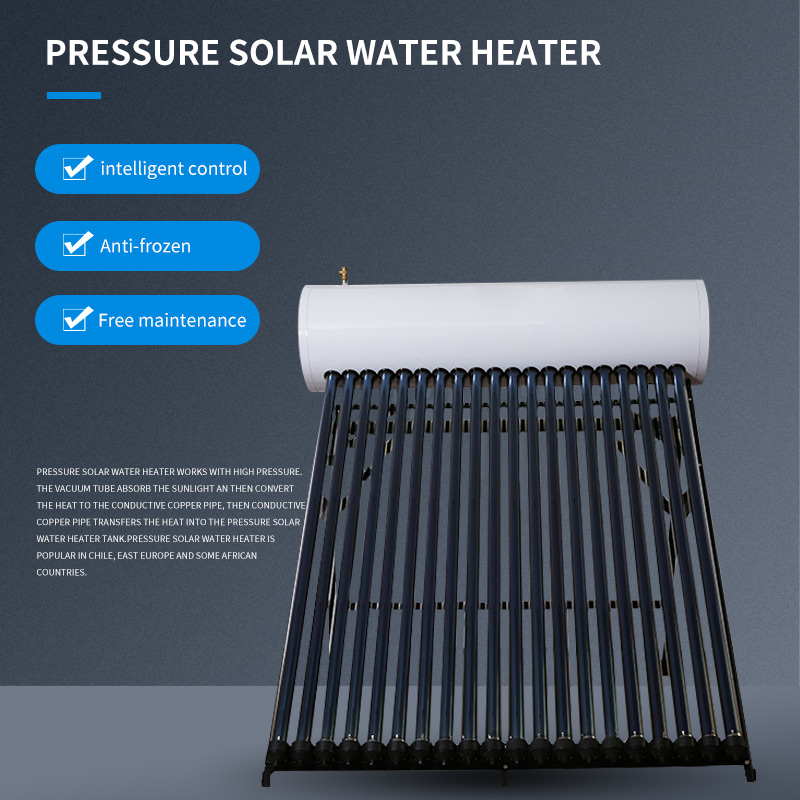 Pressure-bearing solar water heater, it is the use of vacuum tubes to absorb solar energy, and then convert solar energy into heat energy, through the vacuum tube inside the heat pipe to transfer heat to the water tank, so that the water temperature in the tank rises, and then use the pressure type water tank to apply enough pressure to the water, so that we will feel the same momentum as cold water when using hot water, and the vacuum tube of the solar water heater has a very natural tracking ability for solar energy, as long as there is solar radiation, it can work normally, So we don't have to worry about what to do when the sun is not present, even in cold areas.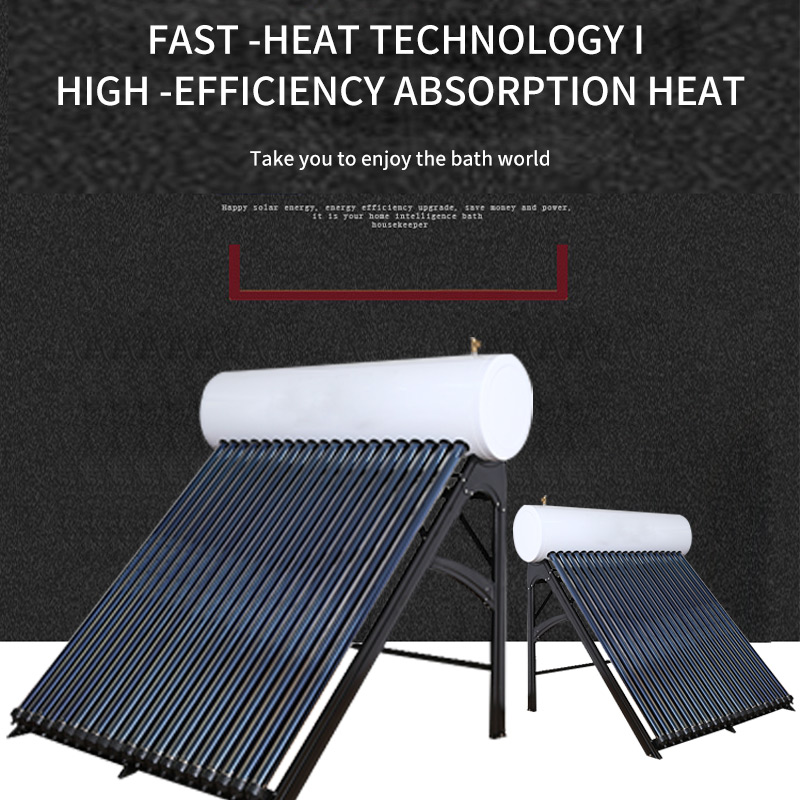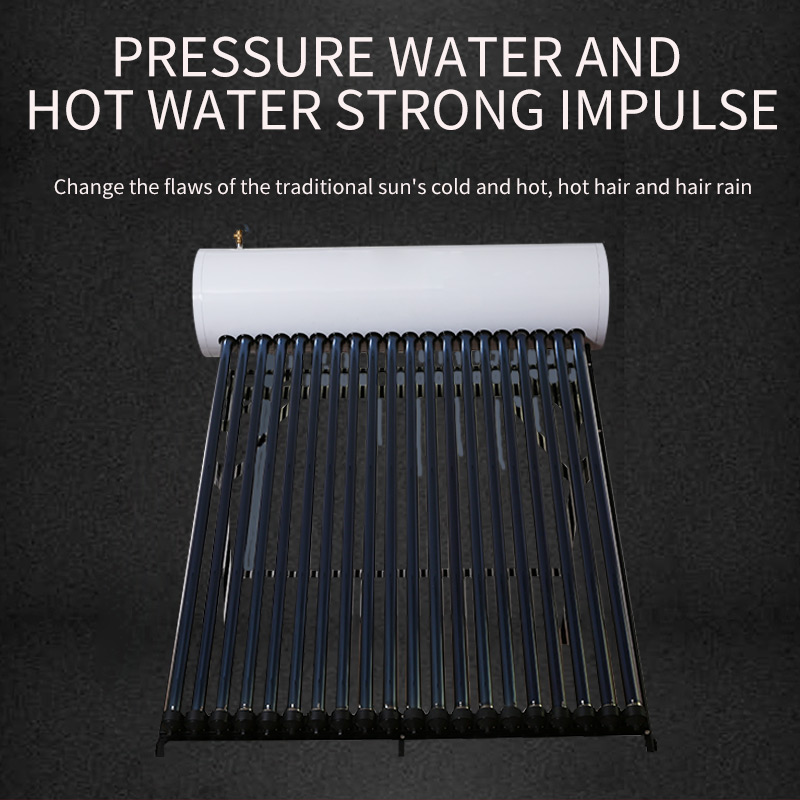 Solar heater advantages
1. Adopts the best conduction performance metal- heat pipe (copper).
2. Start up quickly, heat pipe transfer the heat energy into the storage tank in one direction
3. No water inside the evacuated tubes, the solar water heater can still in service even with several tubes breakage
4. Can be used all year round in the cold climate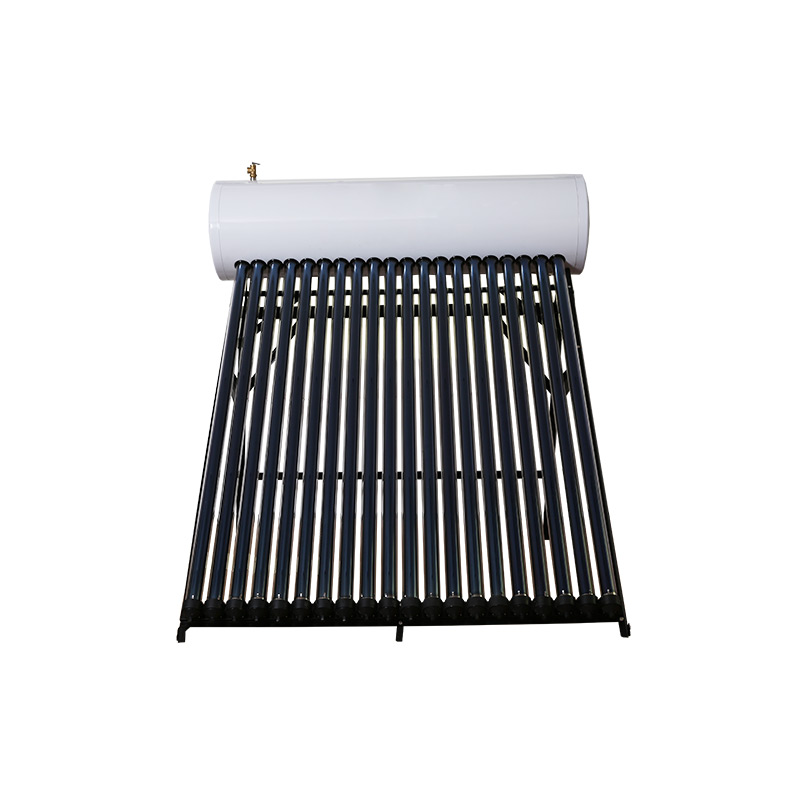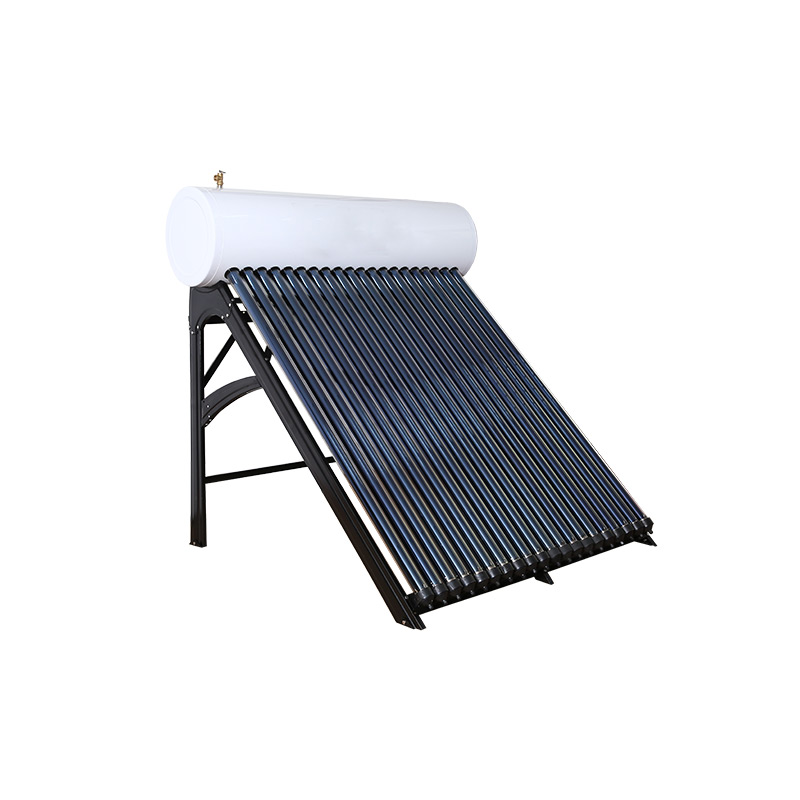 Yunnan Yichao Solar Water Heating Road Co., Ltd. is located in the south of the beautiful scenery of Caiyun, Chuncheng • Weiming, is a professional engaged in solar energy application technology, development and research, production and sales of industrialized high-tech enterprises. Strong technical force, with advanced technical design, reliable quality assurance, perfect after-sales service, good corporate reputation. Advanced production and management materials, the company has high-tech scientific and technological achievements, advanced management system and perfect sales service network system. With "plastic brand, create famous brand" as the driving force, the product relies on the international advanced management experience and good reputation and excellent quality, uninterrupted development of new products, all indicators have reached or exceeded the national implementation standards, identified as high-quality environmental protection products. • Sunshine Road Solar Home Hot Water Center series products produced by the enterprise have a leading quality of collector device quality and a variety of specifications, suitable for different regions, without the consumption level of household and engineering yang energy water heater products. The company's products have a great market share in China, forming a national distribution point and maintenance network and exporting to Southeast Asia and other countries. The company wholeheartedly welcomes new and old customers at home and abroad to visit and guide to enhance mutual understanding and jointly expand business: work together to create the glory of the cause of Dayang energy
Xu Yonghua
723908407@qq.com
Disclaimer: This article is reproduced from other media. The purpose of reprinting is to convey more information. It does not mean that this website agrees with its views and is responsible for its authenticity, and does not bear any legal responsibility. All resources on this site are collected on the Internet. The purpose of sharing is for everyone's learning and reference only. If there is copyright or intellectual property infringement, please leave us a message.